Creating a Sustainable SEO Strategy
Creating a long-term successful SEO strategy is no easy task but can be accomplished. The use of search engine optimization (SEO) to gain interest from your target audience is important to a company's digital success and should be beneficial for the long-running growth of a business. Knowing the ins and outs of the internet, search engines, and each platform will be the main source of building a successful website using SEO.
An important key to forming a sustainable SEO strategy is successfully applying high-ranking keywords to a website versus overloading the website with keywords that are unnecessary and unwanted. When a website contains an overlaying keyword to help boost interactions, this website should not be flooded with that keyword within its content. If you are writing an article about apples, imagine how displeasing it would be to a reader to have the word apple in almost every line of the article. Flooding your text with keywords does more harm than it does good when focusing on SEO.
Having a balance of weaving in important keywords in your content, while also not shoving the words down a reader's throat is important to creating a website that will maintain viewership and optimize your SEO down the long road.
A tool that could be used, that won't necessarily hurt your SEO rankings is Artificial Intelligence (AI). AI could help draft ideas for content from other articles about the given topic that have already proved successful on the internet. In turn, AI will not provide any original ideas and a reoccurring theme for successful sites is originality. Therefore, AI may not be entirely helpful but could help lay out a draft that can be edited and made more unique from there. In the long-haul, professional, well-written articles are going to be a huge component of success.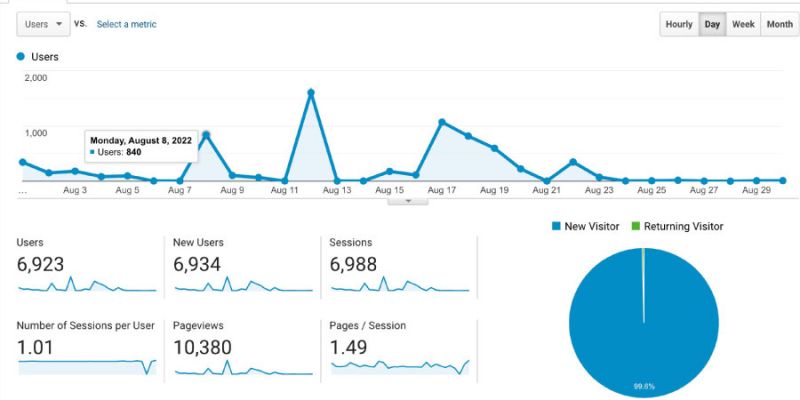 Articles that clearly show a large amount of effort and value will last over time and are important to a website's success. A successful SEO is going to focus on quality rather than quantity.
Internal linking is also an important key to long-term growth and success. This should be updated regularly to help Google understand where your most important content is.
In accordance with well-written content for SEO, understanding your target audience and viewers that regularly interact with your page is an extremely important part of success. Seeing what content performs best in your given audience, regularly doing keyword searches, adding polls and surveys for audience interaction, and fully understanding the content your viewers enjoy and want more of will improve the overall standing of your webpage.
The main point to take away from this is that regularly maintaining your website to fit your audiences' wants and needs, consistently updating internal links and keywords within your content, and having valuable content will be the first stepping stones to growing long-term success for your business online and SEO.